leriff.ch
Delivery or postal delivery in Switzerland!

Our bank details

Upframe SARL:

Bank: Post Finance
Account number: 15-263214-3
IBAN: CH93 0900 0000 1526 32 14 3
BIC: POFICHBEXXX
Deliveries Geneva
Order before 12 noon:
Delivery within one day
Delivery areas
Geneva
For the rest of Switzerland
Shipment in -24h
Delivery within 3 to 5 days
Terms of delivery
6/ 7 days (Monday to Saturday)
delivery within one day
Minimum order of CHF 50.00
CASH payment only or Iban, Bvr
The order can be placed on the same day as the delivery, at the latest before 12 noon.
Account name: Upframe SARL
Account number: 15-263214-3
Name of the bank: Post Finance
IBAN: CH93 0900 0000 1526 32 14 3
BIC / Swift: POFICHBEXXX
Contact:
Upframe – SARL
Rue Liotard 6
1202 Genève
Suisse
WhatsApp
Tel: +41 78 627 00 58
Email: leriff@leriff.ch
www.leriff.ch
Delivery areas & rates for Geneva
Local delivery : Free delivery
Delivery outside the canton of GE, in A Mail (Swiss territory)
Envelope and postage costs only: Free of charge
Delivery times
Le Riff offers a delivery service that allows you to be delivered within a day of placing your order:
The order is made via a form by entering your details:
> Name and surname
> Delivery locations (Address, building number, floor, entrance code)
Orders are paid cash on delivery.
The general terms and conditions of sale are valid between the buyer and the company Upframe SARL, owner and operator of the leriff.ch website. Use of the website is governed by these terms and conditions and our privacy policy.
The general terms and conditions of sale apply to all products on our website. Please take note of these before placing an order on our website. As the terms and conditions may be updated, please check them before each order.
Acceptance of the general conditions of sale
Any order on the site must be accompanied by the full acceptance of the general conditions of sale. You will be asked to read and accept them when you check out.
Legal age
The minimum age to visit the leriff.ch website and place an order is 18 years old. By accepting the terms and conditions, you confirm that you are 18 years of age or older.
No one under 18 years of age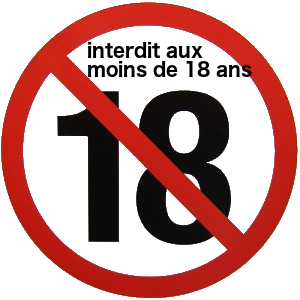 Aromatic oil
Aromatic Oil
May impair fertility or the unborn child.
Not intended for ingestion.
Use: Aromatic oil
Data protection
All your personal information is considered confidential. They are subject to computer processing and are used solely for the management of orders. Under no circumstances will they be passed on to third parties.
You can ask us to delete these at any time by sending a message to leriff@leriff.ch or by post to Upframe Sarl Rue Liotard 6 1202 Geneva Switzerland.
Prices
All prices are quoted in Swiss francs.
Guarantee
Items under warranty are subject to the conditions of the offer valid at the time of purchase. You should carefully keep all supporting documents. The warranty does not cover improper use, shock, poor maintenance, or normal wear and tear.
Availability
If a product is not in stock, we will inform you of its availability as soon as possible. You can cancel the order if you wish and receive a full refund.
Payment
Make the payment directly from your bank account. Please use your order ID as the payment reference. Your order will not be shipped until the funds are received.
Delivery
All our packages are delivered by Swiss Post.
Returns and refunds
Only unopened and fully sealed products can be returned, within 14 days, with proof of order on our website.
Refunds will be made as soon as we are satisfied that your return is in good condition.
The return is by post, at your expense. Please indicate your bank account if applicable.
Classification of CBD products
CBD products are sold without any medical claims, and can in no way be used as a treatment or substitute for treatment. The products are not scientifically recognised as having pharmaceutical and therapeutic properties or virtues.
Legal guarantees
You must check the good condition of the goods delivered and inform us, if necessary, and in accordance with the law, of any anomaly or manufacturing defect so that we can remedy it.
For Juridique
All business activities with Upframe Sàrl "LeRiff.ch" are based exclusively on Swiss law. The place of jurisdiction is Geneva.
Copyright
The Riff is a brand of Upframe Sàrl. All texts and images on the site are protected by copyright.
Contact
Upframe – SARL
Rue Liotard 6
1202 Genève
Suisse